Source: Runxin Popularity: dateline:[2019-10-20] 【 小 中 大 】
From Oct.15th to Oct.19th, the 126th China Import and Export Fair (Canton Fair) was held in Guangzhou, Runxin participated in Canton Fair with "Runxin Valve", ceramic ball valve and products of Runlucky, and was followed by customers from many countries.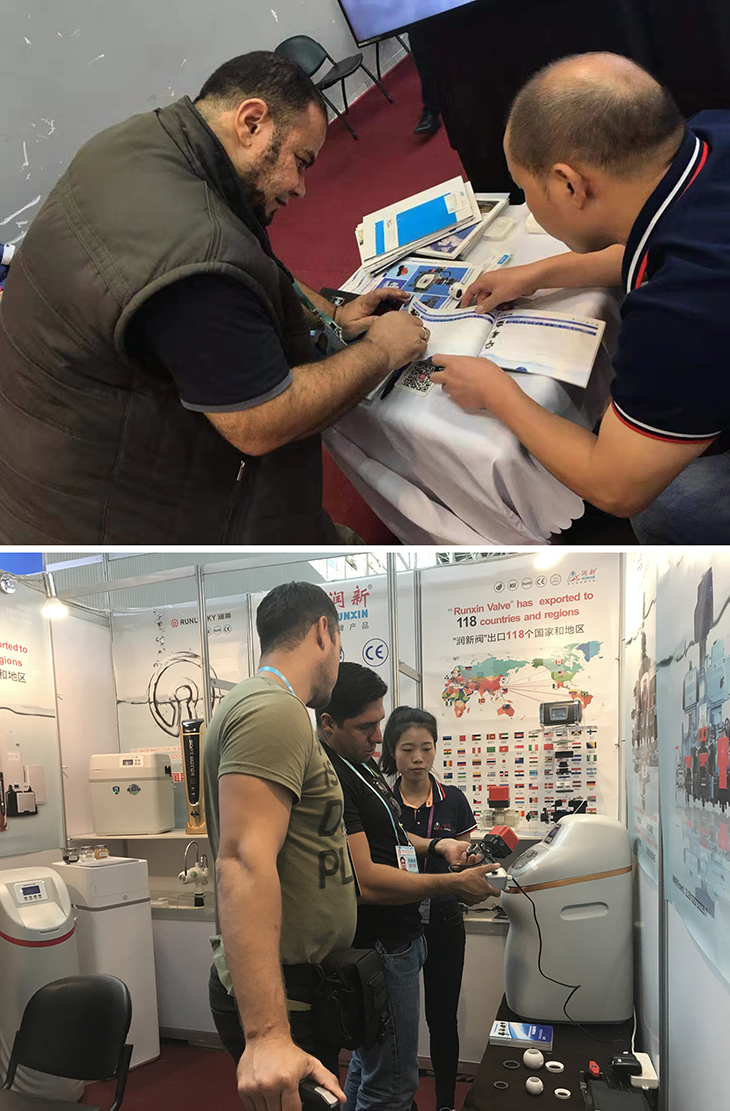 Customers from a dozen countries including United States, Canada, Italy, Spain, France, Poland, Uruguay, Egypt, Saudi Arabia, India, Pakistan, Sri Lanka, Vietnam and Taiwan of China to visit our booth. They consulted the characteristics and application of large flow control valves, new control valves such as F133and F134, and showed strong interest in ceramic ball valve.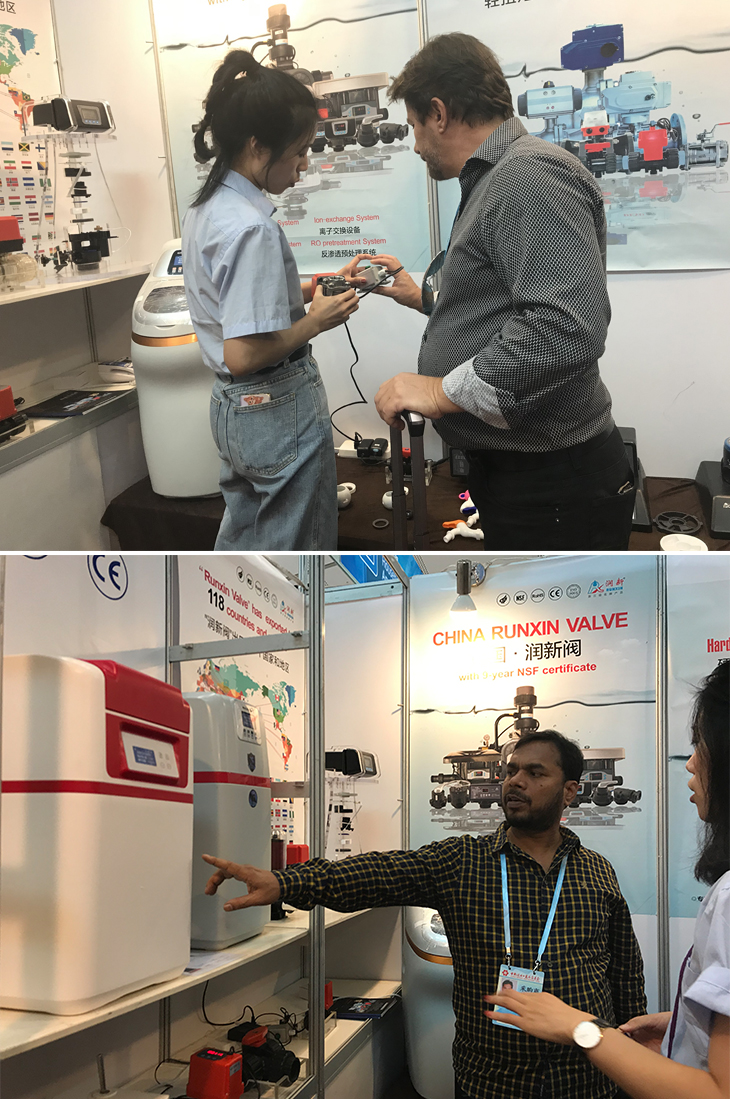 Runlucky products were deeply loved by customers and they consulted the features of prefilter, shower softener, S-series softener and Residential softener for high hardness water.