Source: Runxin Popularity: dateline:[2020-01-18] 【 小 中 大 】
On January 16th, the happy melody was floating in Runxin company. More than 400 employees and more than 70 employees' children participated in the annual new year party.
Tug-of-war was a perfect interpretation of the sentence "unity is strength". Everyone's strength was twisted into a rope. With the sound of cheering and sweat, they pulled hard in their own direction, and the scene was boiling. In the Knowledge Q & A game, everyone competed for answers, not only wondering who the champion was, but also taking this opportunity to "supplement" the product knowledge and the company's development process. In addition, the popularity of games such as running dragon boat, dart kicking, sandbag throwing, shooting the basket, shooting, play a ball, rope skipping and so on was also very high. Employees and children had won their favorite gifts, felt the taste of the year and gained happiness through the results of the competition.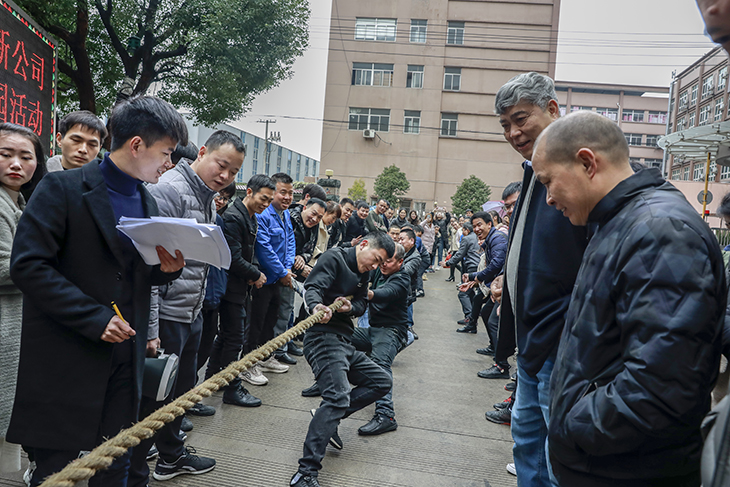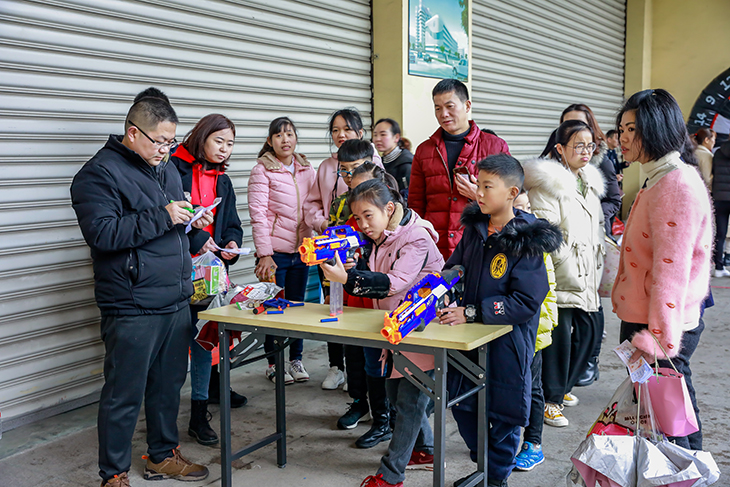 The golden mouse is blessed with new year. At the new year party, all the "Runxin people" gathered together, sang and danced to cheer for their achievements and propose a toast for the future. In 2020, wish " Runxin people " to continue to work hard and create new achievements!